Schedule an Appointment
The Most Reliable Plumber in Fort Myers FL
Hiring expert plumbers will keep your plumbing system running smoothly. A plumbing system is comprised of several fittings. These components, like all others, are subject to wear and strain. They can be harmed by a variety of sources, including tree root intrusion, incorrect use, and poor maintenance.
Contacting a licensed plumbing company Fort Myers FL when you face plumbing problems is indeed the best course to assure that your plumbing system remains in good working order. These pros can help you with a variety of plumbing tasks such as fixture repair, installation, and maintenance.
At Scott's Plumbing, we have a team of experienced plumbers in Fort Myers, Florida. We assist residential and commercial property owners in keeping their plumbing systems in good working order.
From new construction to simple clogs, Scott's has you covered.
We believe in accountability, action, and appreciation and we will show you that in everything that we do.
You can trust us to:
Arrive on time
Give you honest answers
Provide master workmanship
Use only quality, industry-backed materials
Hear what our clients have to say...
Today I had my sink faucet replaced by Chris, from Scott's Plumbing. He arrived on time and was very friendly. I'm very happy with the results and would definitely use their services again in the future!
Miguel Saludes
2022-05-17
I had a leaking diverter valve in my upstairs shower. Chris arrived from Scott's Plumbing ahead of time and fixed the problem in about 20 minutes. I could not have been happier with the service. I would highly recommend Scott's Plumbing to anyone who is looking for a reliable, professional and reasonably priced plumbing contractor. Their website is awesome as well.
I've used Scott's plumbing twice and have been extremely please both times. Today, Chris was my technician and I found him to be an excellent representative of the company. Easy to talk to, courteous, and most importantly, very efficient and neat and orderly!! Great company!!
Fantastic service! Chris is always friendly, helpful, and does a great job. This was a preventive maintenance visit and we appreciate the effort.
Charles Hoppel
2022-04-29
Repaired toilet , install new ring and flange supplemental structure, new supply line. Checked all supply valves throughout condo unit and replaced whole house filter. Excellent service.
Robert Richmond
2022-04-11
Leave A Review
At Scott's we offer professional plumbing with friendly service. Customer service is our top priority, and that's why we know the right plumber makes a difference.
Schedule your appointment!
With over 15 years in the industry, we know that trust is most important. That's why at Scott's, when you call us you get US. You won't wait on the phone with representatives, you get our experienced, knowledgable owners to get you the help that you need, when you need it.
Premier Plumbing Contractors in Fort Myers
Plumbing services are indeed an important part of any business. There may be times when a plumbing issue will arise, and you need to quickly find a company that can help you fix the problem. At Scott's Plumbing, we understand the importance of providing a safe environment for your employees and customers. That's why we work hard to provide top-notch plumbing services for commercial properties.
When you partner with us, you'll get the peace of mind that comes from knowing our experienced team will take care of any plumbing issue, no matter how big or small. We can handle everything from simple drain cleanings to complex repairs—you name it. Our plumbers in Fort Myers are licensed, bonded, and insured, so you can trust us with your home or business.
Our Top-Notch Plumbing Services in Fort Myers
When it comes to plumbing, most homeowners have little time to worry about it because they are unable to see what is going on beneath the surface. What if the water pressure has been fluctuating or your drains and toilets are not flushing as quickly as they used to? In that situation, you'll most likely require the services of a plumbing company in Fort Myers, Florida.
At Scott's Plumbing, we are proud of the services we offer our current and prospective customers. We strive continually to realize our mission of becoming the most dependable and trustworthy plumbing company in the wider Southwest Florida area. Our plumbing services in Fort Myers are second to none, and we'd love to tell you about them.
General Plumbing
When you are confronted with recurring plumbing issues, it is better to consult professionals. It can be annoying if you do not understand why it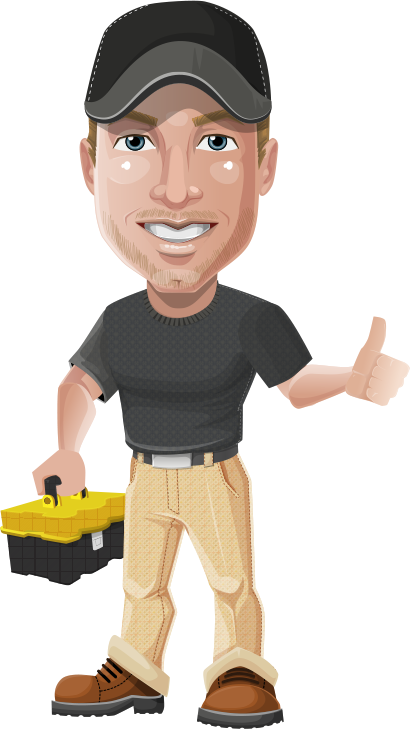 continues occurring. However, if you engage our skilled professionals, you can rest assured that the issue will be resolved quickly. Leaky water pipes, clogged toilets, and clogged drains – we can fix them all.
In addition, we also appreciate your time. Therefore, we ensure that our dispatch vans contain all the necessary tools and equipment to resolve any plumbing issue. We want things to be done correctly from the start. If we fail to do so, we will return and continue working until you are completely happy.
Drain Cleaning
In addition to our exceptional general plumbing services, we also provide drain cleanings. Our drain cleaning service is capable of addressing any issue, such as when tree roots clog your water line. Our cutting-edge equipment can clean and remove any dirt from your drains. We assure you that the length of our cleaning cables will reach the lowest sections of any drain or sewer.
After everything has been completed, our specialists will provide you with expert recommendations so that you no longer have to suffer from plumbing issues. You can then decide whether or not to follow our recommendations. Not to worry! We place a premium on integrity, which is why we discuss several solutions with our clients. Consequently, you can make an informed choice.
Hydro Jetting
With a hydro-jetting solution, we can clear obstacles from your plumbing system and restore its correct operation. This is the most effective method for removing obstacles from pipes that could prevent water from freely flowing through them. Hydro jetting removes obstacles by flushing them out with high-pressure water, allowing you to continue using your plumbing system in a relatively short period.
Our hydro jetting services are the most effective way on the market since not only is it rapid, but it is also risk-free. If you require our hydro jetting services, we will send a certified technician to your home or place of business to assess the situation and clear the drains efficiently.
Trenchless Sewer Line Repair
A broken sewer line can cause numerous issues within a residence. If the problem is not resolved immediately, sewage may back up into your basement or spill out onto your grass. But have no fear! There are trenchless options available today that require minimal excavation, thereby conserving the integrity of your land. When your sewer line needs to be repaired, you can consider trenchless sewer repair. This type of repair does not need digging, allowing you to avoid the price and trouble of the conventional dig-and-replace method.
There are numerous advantages to choosing trenchless sewer repair for your house or company. The most obvious and great advantage is that it saves both time and money. Trenching is expensive, time-intensive, and messy. Additionally, it can create property damage that is difficult to repair. All of this is prevented by trenchless sewer rehabilitation.

Hot Water Tank Replacement
If you are unsure if your hot water tank is heating or not, you must constantly inspect for leaks. A little break in your hot water tank could be the cause of a serious issue if neglected. Fortunately, we offer replacement services for hot water tanks that are properly created. Our qualified professionals are skilled in all facets of water heater replacement and can provide you with relief from the cold.
When you request replacement services for your hot water tank, we will visit your home to check the condition. We will discuss your alternatives and assist you in making an informed decision regarding what is best for your home. Once we've verified that a new unit is necessary, we'll install it immediately so that you may once again enjoy dependable hot water!
Water Heater Repair
Water heaters require periodic maintenance, just like any other device in the home that ensures comfort. When it's time for a repair, you want experienced pros, right? In addition to experience, however, it is essential for a service provider to have the right licensure, certification, and insurance in order to deliver services safely. Thus, you can have peace of mind knowing that if an accident occurs, you are not responsible. You are fortunate to have us available to you.
Call us if your water heater seems off. You never know when a second opinion will catch a tiny problem before it gets worse. We'll schedule you quickly. Our team arrives on schedule with a van full of equipment for your service. Our experts will inspect your heater to find any problems. We'll explain our findings, answer questions, and make recommendations. You'll have upfront pricing before any repairs. If replacement is better than repair, we'll let you know.
We Assist You in Making an Informed Decision
Occasionally, a video examination is the only way to determine the extent of the damage, as addressing faults deep within a system may need specialist equipment. Even if the damage is underground, we have the required tools to enable you to view it. After documenting the situation, we may review your alternatives so you can make the appropriate selections for your residence. We'll never try to sell you a plumbing service you do not require, and we will always provide upfront pricing, in-home estimates, and inventive plumbing solutions.
Fast Reliable Plumbing Services

We make all your plumbing troubles disappear, guaranteed!

---
Licensed & Insured Plumber Fort Myers Experts
The importance of plumbing quality cannot be overstated. Hiring a true specialist is one of the finest methods to ensure you get the quality you desire. That is just what Scott's Plumbing provides! When you call us, you can surely rest assured that you will receive plumbing services from professionals who know how to resolve your issue quickly and affordably
Being licensed and insured is merely a physical manifestation of the expertise and knowledge we provide to our profession. We endeavor to provide our customers with peace of mind by dispatching the most qualified plumbers with all the required licenses and insurance! We have repaired and installed plumbing systems for over 15 years. Since then, we have gained expertise as plumbing systems have evolved in complexity and sophistication. It is a significant reason why our customers continue to rely on us for emergency repairs, annual maintenance, and general plumbing services!
The Customer-Focused Flexibility of Our Services
The scheduling process with a plumber should be clear and straightforward. We provide convenient, flexible appointment times that can be arranged around your schedule! When you contact us, you are provided with a fixed appointment time, allowing you to organize your day accordingly and be confident that one of our highly trained and licensed plumbers will show up on time and equipped to do the work.
Our plumbers are polite, knowledgeable, and cordial, and they will adhere to your schedule to ensure that they come on time and do the job efficiently. We undoubtedly understand that your time is valuable and that your days are full; thus, our plumbing services are available for your greatest convenience.
How Our Plumbing Services Fort Myers FL Work
We truly understand that a plumbing problem can be an inconvenience. That's why we use cutting-edge technology to fix your problems quickly and efficiently. Our Fort Myer plumbers receive ongoing training to keep them up to date on the latest procedures and technologies.
When you call us, we'll send a plumber to your home who has the necessary expertise and equipment to complete the work correctly the first time. If there is any digging involved in your repair, our plumbers will use sewer cameras to save time and prevent unnecessary excavation.
When our plumber in Fort Myers arrives at your home, they will analyze the problem and then discuss clearly the best way to proceed with the repair with you. You'll only have to tell them what's wrong with your plumbing system and answer any questions they have about it, which is all you'll have to do.
For all your plumbing needs, Scott's Plumbing has you covered!
A Few Facts About Fort Myers, Florida

Fort Myers city is the county seat and commercial center of Lee County, Florida. As one of the US's fastest-growing cities, it ranks first in job growth and economic strength. More than any other city in Florida, even Key West, Fort Myers has more sunshine hours than any other place in the state. Homes on Fort Myers Beach surround the shoreline, attracting vacationers year-round who seek out the city's many opportunities for outdoor recreation. This sunny city is a fantastic destination to retire because of its citizens' contentment, the city's appeal, and inexpensive housing alternatives. Fort Myers is a shelling hotspot because of its location on the Gulf of Mexico, where it has the most variety of shells of anywhere in North America.
Call Now