Schedule an Appointment
Sewer Line Repair Cape Coral FL
When your sewer line bursts, it can cause a significant amount of trouble for you. The good news is that our talented plumbers in Cape Coral, FL, possess the knowledge and skills necessary to undertake sewage line repair and replacement. We are known for providing service that is both quick and inexpensive.
Our experts can assess sewage system problems and propose solutions to prevent future problems. We also provide trenchless pipelining, which covers existing leaks while preventing new ones from forming. Our personnel will instantly address any and all pipe issues you are currently experiencing, regardless of their kind.
What Is the Function of a Sewer Line?
We won't be able to offer an authoritative guide on sewer line repair and replacement unless we explain how sewers work. Let us go over our coverage again.
The water main provides clean water to your home for flushing and washing. Water enters the sewer pipe when it is utilized. This is true for both gray and sewage water. This is the waste from your toilet. If you live off the grid, use a septic tank.
A properly functioning sewer line is invisible. The toilets flush quickly; the drains receive liquid readily, and so on. You will notice a clogged or damaged sewer pipe.
Signs You Need a Sewer Line Repair
If you find that your toilet is backing up or if water is coming out of the faucet, you may need to consider sewer line repair.
The most common cause of these problems is tree roots and other vegetation that has grown into your sewer lines. This can cause blockages in the sewer line and make it necessary to have them cleaned out by a professional plumber.
If you have been experiencing any of these symptoms, it is time to call for professional help in repairing your sewer lines:
-Your toilet keeps clogging or seems to be running constantly
-Water comes up through your drains when you use them (you may see bubbles in your sink, bathtub, or shower)
-You notice that there's a musty smell coming from somewhere in your house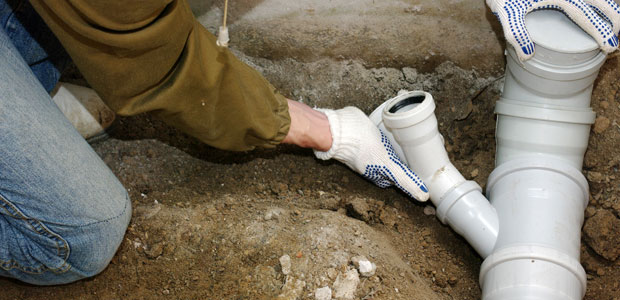 How Does a Sewer Camera Benefit You?
Sewer cameras are the most effective and efficient way to diagnose and repair sewer line problems. Using a sewer camera, plumbers are able to identify the source of a problem in seconds, saving time and money.
This specialized tool is designed specifically for use with sewer lines, so it can detect obstructions and leaks that would otherwise be difficult to locate. A sewer camera provides instant access to hidden pipes, allowing an expert plumber to evaluate the situation and devise a solution immediately. With a conventional camera, it might take hours or days before you can determine what's wrong with your plumbing system.
Sewer cameras eliminate the need for excavation or guesswork when dealing with plumbing issues because they provide clear video imaging of your sewer pipe from start to finish—including any obstructions that may be present. This makes it possible for a professional plumber to quickly identify the source of a problem and determine which solution will restore the normal operation of your plumbing system without causing damage or further deterioration.
Why Hire Professional Plumber for Sewer Line Repair
If you have a sewer line repair, it's important to hire a professional plumber. You don't want to take on this kind of job yourself because it can be dangerous, and you don't want to hire an amateur who doesn't know what they're doing.
A professional plumber has the training and experience needed to complete your sewer line repair quickly and efficiently. They will have the tools and materials necessary for the job, and they will know how to use them safely. They know how all the parts of your plumbing system work together to create a functioning unit that does what it's supposed to do—and they'll be able to fix any problems quickly and effectively.
They will also have access to all of the latest technologies for repairing your sewer line. Many homes in modern cities have very old pipes that need replacement, but if you let someone who doesn't know how to handle them, they could end up causing more damage than good.
Sewer Line Repair Services You Can Trust
It is imperative that the repairs to the sewage lines in Cape Coral, FL, be completed as quickly as humanly possible. In addition to the myriad of problems that it can cause in your home, it also has the ability to put your health in jeopardy. 
Any problems that arise with the sewage pipes in your home will be tackled head-on by Scott's Plumbing, who will work closely with you to devise a long-term solution. The plumbers that work for our company will talk to you about your needs in order to determine the best approach that will be most successful in meeting those needs. Because we will only utilize the best and most appropriate equipment for your requirements, you may have confidence that we will successfully carry out the project from beginning to end.
Our business has been operating for over 15 years now, and all of our plumbers are highly skilled professionals in their respective fields. They will be able to make the repairs to your sewer line quickly, which will prevent any more issues with the health of your home or family. To ensure that your pipes will survive for many years, we only make use of equipment and supplies of the highest possible quality.
Call us right away if you need sewage line repair in Cape Coral, FL! We look forward to hearing from you!
Sewer Line Repair Cape Coral FL - FAQs
Close to Gulf Coast beaches, as well as its lush golf courses and a variety of fun family activities, including the well-known Sun Splash Family Waterpark, Cape Coral is an ideal vacation spot. It is a thriving city in Fort Myers with stunning views of the Gulf of Mexico. The natural splendor of Southwest Florida can be found in this region. Cape Coral's good quality of life includes boating, fishing, and other water sports, thanks to the city's network of more than 400 miles of canals. Cape Coral also features environmental preserves and wildlife sanctuaries.