Schedule an Appointment
Reliable Plumber in Cape Coral FL
It's critical to work with a company you can trust when it comes to plumbing issues. Hiring a skilled plumber in Cape Coral, FL professional should also be one of your top objectives. Why? Because what appears to be a minor leak can cause havoc in your home. This is something that no one wants to happen. The good news is that Scott's Plumbing, one of the most trusted plumbing companies in Cape Coral, FL, can provide you with high-quality services.
Scott's Plumbing has years of experience dealing with any plumbing issue. Read on to discover more numerous advantages of employing experienced plumbers, as well as how our reliable Plumbing Cape Coral FL services work.
Licensed & Insured Plumbers in Cape Coral
The significance of quality plumbing cannot be emphasized. Hiring a qualified expert is one of the best ways to obtain the desired level of quality. This is precisely what Scott's Plumbing offers! When you contact us, you can rest confident that you'll receive plumbing services from experts who can address your problem swiftly and affordably.
Being licensed and insured is only a visible expression of our professional expertise and experience. We strive to give our clients with peace of mind by deploying only the most qualified plumbers with the necessary licenses and insurance! Since almost 15 years ago, we have repaired and installed plumbing systems. Since then, as plumbing systems have expanded in complexity and sophistication, we have gained knowledge. It is a major reason why our customers continue to rely on us for emergency plumbing repairs, annual maintenance, and basic plumbing services!
Why Hire Plumbing Contractors in Cape Coral FL
When you need a plumber, it is easy to hire just anyone who has the credentials and experience. Choosing our plumber in Cape Coral ensures that you're getting the best value for your money, as well as peace of mind.
Outstanding Quality of Service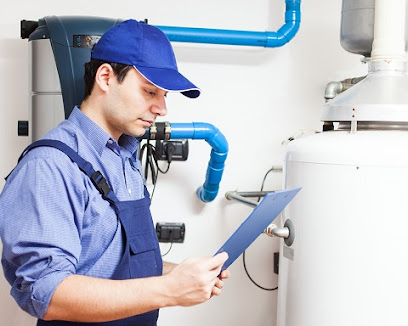 Our professional plumbers are well-trained and experienced. They have the knowledge and skills to perform all plumbing services with ease and professionalism. They will troubleshoot your plumbing problems quickly, efficiently, and effectively. When you hire us for your essential plumbing needs, we will come out to your home and assess the situation carefully. You can trust that we'll always provide outstanding quality service because we know what our clients expect from us.
All of our plumbers are highly trained at their craft. They have gone through extensive training at local colleges as well as on-the-job training with us. This means that they know their stuff! When you call one of our professionals, you can be confident that your plumbing issues will be resolved swiftly and efficiently, with no surprises or hidden expenses.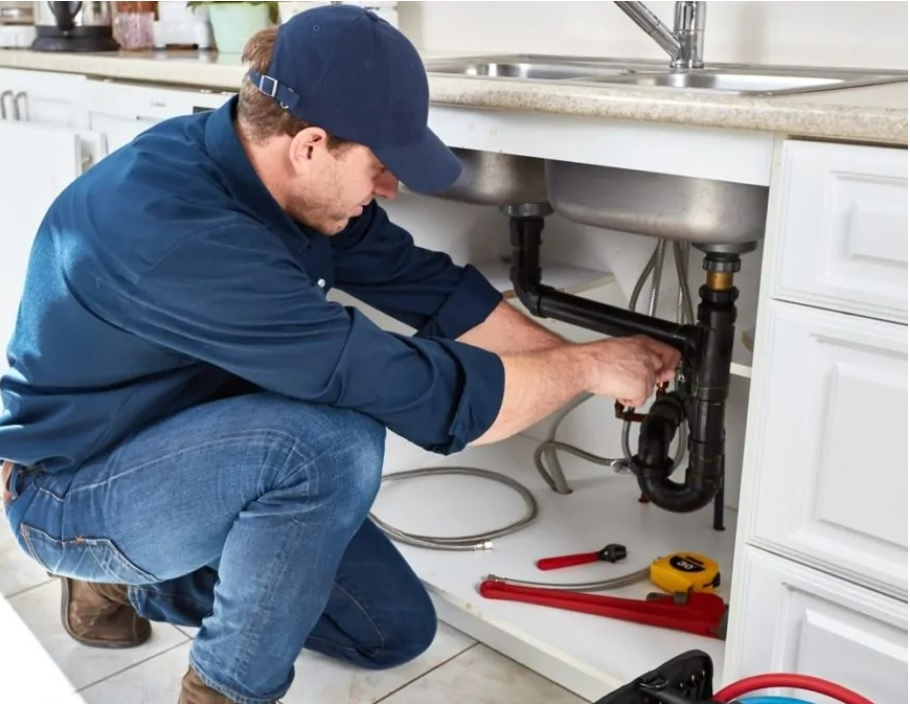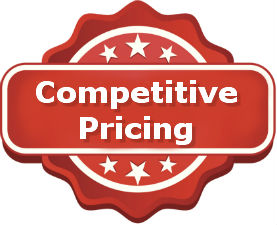 One of our goals is to give our clients top-notch services at an affordable price. Since affordability is a vital consideration, we ensure that our prices are within your price range before we begin working on your house or workplace. Once you choose us, you can rest confident that your plumbing system will no longer have any issues, as we will give it care and maintenance that will increase its lifespan.
Our team of experts has certain access to the latest tools and equipment in the industry. We've invested in specialized tools that allow us to provide our customers with quick, efficient service. These tools also help us save time and money on each project we complete. This allows us to keep our prices low while still providing top-quality workmanship for every job we handle.
Specialized Tools and Equipment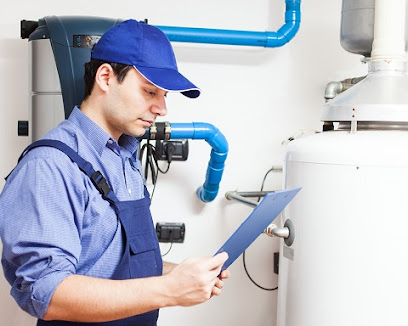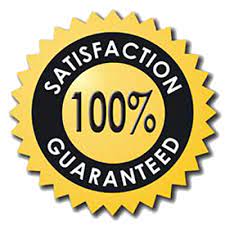 We're proud of the excellent service we do for our clients, which is why we attempt to exceed their aspirations every time they call us for services like drain cleaning or sewage repair. Because we are always delighted to go above and beyond when it comes to finishing projects on time and within the financial limitations established by our clients, we have built a good reputation over the years among a wide variety of consumers. This has allowed us to amass an excellent customer base.
How Our Plumbing Services in Cape Coral, FL Works
With ethics and professionalism, we made our mark in the market. We've seen it all and efficiently solved it all; there is no plumbing problem too large or too small for us. Our approach to your plumbing problem is as straightforward as these four steps:
Schedule your appointment with our customer service team at (239) 288-9606, or click here to schedule online. Whenever you have a question about our plumbing services, we'll be happy to answer it and provide you with a price estimate.
When we arrive at your property, whether at home or in business, we'll inspect the problem and then diagnose what's causing it. Our technicians will explain what caused the problem and how we can fix it quickly and efficiently. We want to really ensure that we're providing you with the best service possible, so if there's anything else that needs attention in your home or business, we'll let you know before proceeding with the repair work.
Once we've determined the definite cause of your plumbing problem, our plumbers will begin working on fixing it right away. We're truly honest and transparent with our customers about how long it will take to complete a project because we want them to know what they should expect in terms of pricing and turnaround time. Our team is definitely dedicated to getting the job done right so that there are no surprises when we finish up! We are indeed meticulous in our work, so you can rest assured knowing nothing will be left unfinished.
Final Inspection and Cleanup
Once your project is complete, we'll provide a final inspection with you. Once we have reviewed everything together, we will clean up any mess left behind from the project so that you can get back into your home or business without any issues. We take pride in everything we do, so our plumbers will make sure that every job runs smoothly and safely. Each job will be completed with a clean and ready-to-use work area.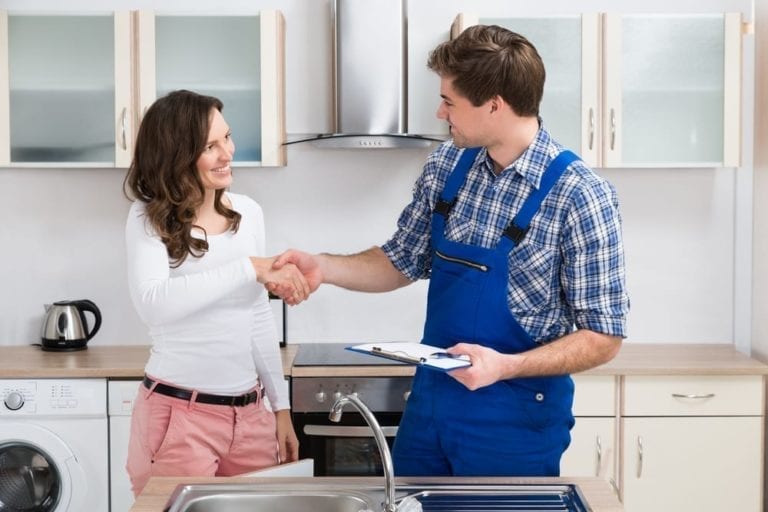 Advantages of Using Our Plumbing Services
Our skilled plumbers can handle any project, no matter how big or small. We are steadfast in our commitment to offering our customers high-quality workmanship at reasonable pricing. The following are some of the key benefits of contacting us for your plumbing needs:
We Offer a Variety of Plumbing Services
We can assist you with any common plumbing issue, including the installation of new faucets and toilets, the repair of clogged drains, and the replacement of old pipes. Whatever the problem is with your bathroom or kitchen plumbing system, we have the knowledge and experience to solve it quickly and efficiently.
We Provide Boiler Repair Services
Another plumbing service that we offer at a reasonable price is boiler repair. If your boiler suddenly stops working or if there is a problem with its efficiency, please contact us right away. Our team will come over and assess the situation before offering a solution. We understand how important it is for our clients to have their boilers repaired quickly, so we make every genuine effort to resolve any issues as soon as feasible.
We Have a PRO-Active Plumbing Maintenance Plan
Our PROActive Plumbing Maintenance Plan will keep your house or business functioning smoothly and effectively. We offer routine inspections and maintenance to assist you in preventing costly repairs and pipe replacements in the future. In order to minimize clogs and backups, our professionals will also clean out your home's drain lines.
We Make Use of Cutting-Edge Technology
We use cutting-edge technology to get your plumbing system running at peak efficiency, so you can rest certain that your property is safe and secure with us. Our plumbers in Cape Coral are trained to utilize the most up-to-date tools and procedures to diagnose and repair any plumbing problems. This allows them to rapidly diagnose any faults and perform long-lasting fixes. Furthermore, we can detect and repair any leaks before they create water damage or other issues.
At Scott's Plumbing, we believe that all homes and businesses deserve the same level of expertise and service. We're dedicated to excellence in our work, and we do the job right the first time, every time.
With Scott's Plumbing, you can expect:
When we come to your Cape Coral home or business, we will inform you of all options available to solve your problems. You will never be surprised by hidden fees or costs.
We do quality work for all our customers in Cape Coral, Florida. We care about the work we do, and we want you to be happy with the results! We only use top-quality materials while completing any job so that you can rest assured knowing that your job will last for years to come. We truly pride ourselves on being experts at what we do and constantly seek out new techniques and technology to ensure that we maintain our high standards of quality workmanship.
From the moment you call our Cape Coral plumbing services until we leave your home or business, our entire staff will treat you with respect and courtesy. We will always treat your home with respect and clean up after ourselves before leaving each day, so your home stays clean and tidy while we work on repairing or installing your plumbing system or fixtures.
At Scott's, we don't try to overcharge you for unnecessary repairs or parts—we just want everyone who needs our services to have access to them without breaking the bank. We offer affordable and competitive pricing for all types of residential and commercial plumbing services without sacrificing quality!
Why Choose Us As Your Reliable Plumber Cape Coral?
When you choose Scott's Plumbing, you're choosing a company that has been proudly providing plumbing services for over 15 years. We know the value of the trust you place in us. That's why we truly work hard to ensure that every service we provide is done with care, professionalism, and efficiency. We want to make sure your plumbing needs are taken care of quickly and affordably, so you can get on with your day!
With our residential and commercial plumbing services, you can be sure that your home will be safe and sound as soon as possible. Our plumbers are licensed and insured to provide the highest quality of workmanship with every project they do. They indeed have experience working with all types of plumbing systems and will be able to identify any problem quickly, so it doesn't become an emergency situation later on down the road.
We offer a wide range of plumbing Cape Coral services, including repairs, replacements, installations, and maintenance. No matter what type of plumbing problem you may have (drain clogs, leaky faucets), we'll take care of it quickly, so you won't have to worry about anything else other than enjoying your house!
If you're looking for professional service from an experienced team, then look no further than Scott's Plumbing!
Get in Touch with Us Today!
Scott's Plumbing takes pride in choosing dependable plumbers that strive to provide you with the peace of mind you deserve. You never know when you'll run into a plumbing emergency or a drainage problem. Please contact us right away! Our plumbers are dedicated to providing thorough and high-quality service for all of your plumbing inspection, maintenance, and plumbing repair Cape Coral requirements. Our first priority is your enjoyment and comfort.
To learn more about how our Cape Coral plumbers can help you with your plumbing requirements, call us at (239) 288-9606 or fill out our online form!
Plumber Cape Coral FL - FAQs
Cape Coral, Florida, is a dynamic and welcoming neighborhood that is just a short drive from Fort Myers and the glistening Gulf of Mexico. Tourists flock to Cape Coral because of its Gulf Coast beaches, lush golf courses, and family-friendly attractions like the famed Sun Splash Family Waterpark. A "Waterfront Wonderland" has been dubbed Cape Coral because of its 400 miles of canals, which is more than any other place in the world possesses. In fact, the majority of them are navigable, taking you to the Caloosahatchee River, Matlacha Pass, and the Gulf of Mexico beyond. Because of the area's extensive network of canals, boating, fishing, and other water activities are popular activities.