Schedule an Appointment
Plumber in Lehigh Acres FL
Leaking pipes and malfunctioning drains are your worst enemies as a homeowner. That is why plumbers exist; we are here to verify that your drainage system is functioning properly. Plumbing is necessary since it is the only route for water to enter and exit your home. Molds and germs can grow in the pipe wall due to a broken pipeline or minor leakage. Our plumbers Lehigh Acres FL are educated to perform the best and most complete plumbing service possible in order to maintain your plumbing system clean and functional.
Signs-you Should hire a plumber Lehigh Acres, FL Professional
Here are some sure warning signals that it's time to call a professional plumber:
Water Pressure is Dropping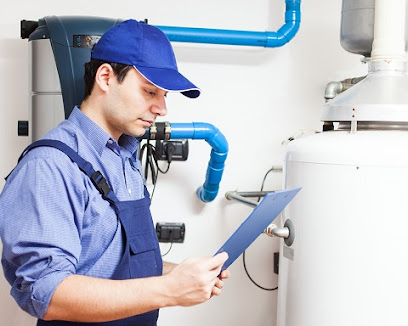 In addition to being an annoying issue in the home, low water pressure can also lead to pipe damage. These are compelling reasons to contact a reputable Lehigh Acres plumber right now. Low water pressure can be caused by a variety of issues, including clogged water supply lines, rusted pipes, malfunctioning pressure regulators, and water meter valve issues.
Water should drain quickly down your plumbing's drain pipes after washing the dishes or taking a shower. If it doesn't, you'll need to call a plumber to figure out why. Clogs are indeed one of the most common causes of slow drains. When drain pipes are installed beneath the earth or beneath slabs, it is best to seek the assistance of a plumbing Lehigh Acres FL service provider. Plumbing companies have the necessary tools and equipment to clear obstructions and repair drain systems. Plumbers may also educate you on what you should not flush down your plumbing system's drain pipes to avoid the same problem.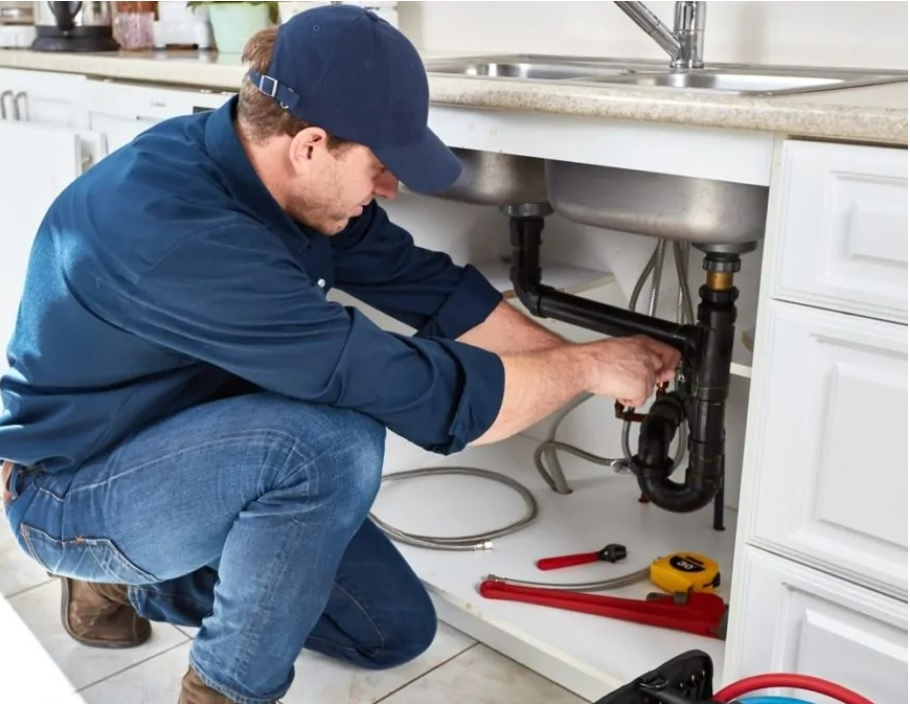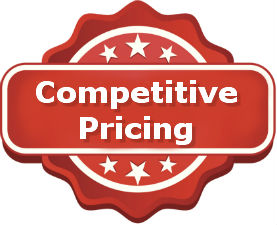 If you wake up with no water coming out of your faucets or shower drains but discover that your neighbors have water, the problem may be in your home's plumbing system. Damaged pipes, clogged tap connections, or degraded plumbing fixtures can all create a lack of water. Calling a plumber allows you to identify and fix the root cause of the water shortage, preventing the same plumbing issue from happening again in the future.
Even a small leak might generate sewer odors throughout your house. It is not only annoying, but it can also lead to more significant issues. One of these is mold growth, which can cause structural damage and health problems. Sewer odors can also be created by sewage backing up into your property in some situations. This is a plumbing problem that requires immediate attention. Germs, bacteria, viruses, and microorganisms in sewage carry infectious diseases. Two of the most dangerous concerns that homes may face are leaks and sewage backups. Ignoring them puts your family's safety in danger.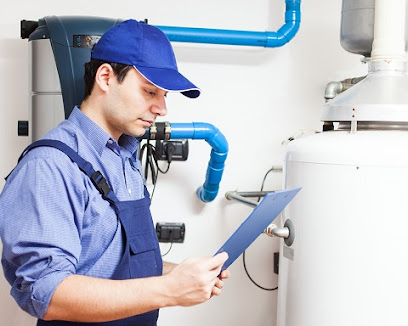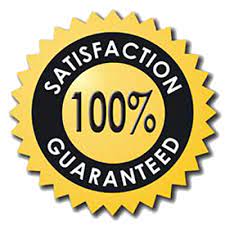 We're proud of the excellent service we do for our clients, which is why we attempt to exceed their aspirations every time they call us for services like drain cleaning or sewage repair. Because we are always delighted to go above and beyond when it comes to finishing projects on time and within the financial limitations established by our clients, we have built a good reputation over the years among a wide variety of consumers. This has allowed us to amass an excellent customer base.
The Importance of Addressing Plumbing Issues Right Away
You may not think about your home or business plumbing system until something goes wrong. But a broken sink, clogged toilet, or leaky faucet can cause problems that go beyond the inconvenience of having to use a plunger or bucket to get water to where you need it.
If you have plumbing issues, it's best to get them fixed sooner rather than later. Here are some reasons why:
Safeguards from Health Hazards
If you have a leaky pipe or other plumbing issues, it can cause health hazards in your home. For example, water stains on walls and ceilings could lead to mold growth that causes respiratory problems and other illnesses. If you have a slow leak in your pipes, then the water may also seep into your walls, causing damage to insulation and even electrical wiring. Clogged drains and toilets can create a breeding ground for bacteria and other organisms that can cause disease. If you don't get your clogged drains cleared out quickly, they can become even more clogged and overflow into other areas of your house, causing more damage and creating more of a health hazard.
Avoid Damage to Your Home
A leaking faucet is one thing, but if you have an ongoing problem with a drain or toilet, it could cause damage to your home. A dripping faucet can cause mold growth inside walls and ceilings around the area where pipes are located. The same goes for toilets — if they're constantly running because part of the flapper valve isn't working properly, they may overflow and cause flooding in your bathroom or kitchen. That can lead to damage to your flooring or walls that will cost thousands of dollars to repair.
Prevent More Expensive Repairs
If you ignore or delay a small plumbing problem, it could turn into a bigger one. For example, if you have a simple slow leak in your toilet tank or faucet, it could eventually cause your toilet to stop working altogether. Clogged drains can lead to backing up sewer systems and sewage overflow into your home or yard. This means that you'll have to spend more money on repairs and replacements in the long run. With these types of issues, it's better to get them taken care of early rather than later. That's why you should call a plumber as soon as possible if there's even the slightest issue with your plumbing.
Protect You from Possible Lawsuits
A small leak can surely turn into a big problem if not addressed immediately. This is because the longer it takes for someone to fix the leak, the more damage it causes. If someone falls down due to this damage and gets hurt, as a result, they might be able to sue for damages under premises liability laws. A good plumber will be able to fix any issues before they become an issue at all so that no one gets hurt on your property and so that you don't have to worry about getting sued later on down the road.
Better for the Environment
If your pipes aren't working properly, you could end up wasting a lot of water and money. You could also be putting the environment at risk. When your pipes leak, or if they aren't installed properly, you might have to deal with sewage spills. This can actually lead to an increase in bacteria levels in local waterways. In addition, if your pipes are damaged by leaks or breaks, they may eventually become clogged with dirt and other debris. This can cause more damage to the environment when it rains because all of that junk will wash into local streams and rivers.
Whether it's a clogged drain or a backed-up toilet, plumbing problems can be inconvenient at best and downright dangerous at worst. If left untreated, they can cause serious damage to your home, which may require costly repairs or even a complete rebuild. Fortunately, most plumbing issues can be easily fixed with the right tools and know-how. The sooner you address these issues, the less time it will take to fix them — which means less money spent on materials and labor costs.
Even if the issue seems minor now, it could lead to bigger problems down the road if left untreated. If you don't address small issues as soon as possible, they could become big problems later on — which means more money out of your wallet and more stress in your life. If you know that something isn't quite right with your plumbing but aren't sure what it is yet, that could be a sign that there's an issue somewhere in your home's pipes or drains. Don't wait until there's a disaster before getting help from professionals.
Benefits of Choosing Our Plumbing Services
Our expert plumbers can handle any job, no matter how big or small it may be. We are truly resolute in providing our customers with high-quality workmanship at affordable prices. Here are key benefits you will receive when you choose us for your plumbing needs:
We Provide General Plumbing Services
We can help you with any type of general plumbing issue, such as installing new faucets and toilets, fixing clogged drains, and replacing old pipes. Whatever the issue is with your bathroom or kitchen plumbing system, we have the skills and expertise to address it promptly and efficiently.
We Have Boiler Repair Services
Boiler repair is another service that we provide at a reasonable price. If your boiler stops working suddenly or if there is an issue with its efficiency, then you should contact us immediately. Our team will come over and take a look at the problem before providing a solution for it. We indeed understand how vital it is for our clients to have their boilers repaired as soon as possible, so we take the opportunity to resolve any difficulties as promptly as possible.
We Offer PRO-Active Plumbing Maintenance Plan
Our PRO-Active Plumbing Maintenance Plan is designed to keep your home or business running smoothly and efficiently. We provide routine inspections and maintenance that can help you avoid costly repairs and pipe replacement later on. Our technicians will also clean out your home's drain lines to ensure that they are free of debris to prevent clogs and backups.
We Employ Cutting-Edge Technology
We use state-of-the-art equipment to get your plumbing system working at its optimum level, so you can surely enjoy peace of mind knowing that your home is safe and secure with us. Our Lehigh Acres plumbers are trained to use the latest tools and techniques to diagnose and fix your plumbing issues. This allows them to quickly assess any problems and make repairs that will last a long time. In addition, we can find any leaks and stop them before they cause water damage or other problems.
Contact Us Today For All Your Plumbing Lehigh Acres Needs!
We are fully aware that frustrating plumbing issues can be a nuisance. For this reason, we employ cutting-edge technologies to solve your issues fast and effectively. Our Lehigh Acres plumbers receive continuous training to keep them abreast of the newest methods and technologies.
When you contact us, we will quickly dispatch a plumber to your home who possesses the knowledge and state-of-the-art tools to do the job right the first time. If any digging is required for your repair, our plumbers will use sewer cameras to save time and avoid excessive digging.
When our Lehigh Acres plumber arrives at your residence, he or she will assess the issue and then discuss with you in detail the most effective course of action for completing the repair. You will simply need to explain what is wrong with your plumbing system and respond to any queries they may have. Scott's Plumbing has your back for any of your plumbing needs!
Our Plumbing Services Process in Lehigh Acres
Call Scott's Plumbing if you're looking for experienced plumbers. When you choose us, you can certainly rest assured that whatever plumbing or drainage issues you have will be handled professionally by our qualified plumbers. Our plumbing services offer high-quality workmanship and dependability. Hiring us will be the best move you'll ever make for your home's plumbing system!
Plumber Lehigh Acres FL - FAQs
Lehigh Acres is a significant residential community in Lee County and Florida. It is a great place to fish for both expert and inexperienced anglers. The Gulf of Mexico and its surrounding barrier islands provide excellent saltwater fishing for huge grouper, mackerel, redfish, snapper, snook, and trout. Play on one of Lehigh Acres' four championship golf courses to take your game to the next level. This little suburban enclave is ideal for families or retirees looking for an inexpensive and laid-back holiday, as it has parks, lakes, tennis courts, and safe roads ideal for bicycling or strolling.