Schedule an Appointment
Hydro Jetting Lehigh Acres, FL
The utilization of hydro jetting is going to provide you with the best possible results in terms of keeping your pipes clean. When there is a clog in your pipes, the process of removing it can be one that is difficult and irritating. You are probably used to plunging or snaking them out, but these techniques are only useful if the obstacle is small enough, and even then, they don't always work as efficiently as they could. If the obstruction is large enough, you may need to resort to another strategy. If the obstruction is significant, you will need to look into other potential solutions.
Because it utilizes high-pressure water to remove obstacles from pipes, hydro jetting is an alternative that is more successful than other technologies that perform a similar function. This method is especially helpful in situations in which the drains are clogged with large bits of food or other debris that cannot be removed using the standard plunging method. In these instances, this method can be used to clear the drains.
How Is The Process Of Hydro Jetting Carried Out?
Hydro jetting equipment is accessible here. They have access to regions of the building that are difficult to get to, which is beneficial to the structure. The water tank, water line, nozzle, and pressurizing system are all components that are included in jetters. The nozzle's form and size are determined by the size of the drain as well as the type of impediment. Blockages that are caused by roots or ice can be removed using a spray cannon nozzle that has a chisel point.
How Is The Process Of Hydro Jetting Carried Out?
Hydro-jetting is a technique that uses high-pressure water to remove clogs in your Plumbing. You've probably utilized hydro-jetting if you've ever had a clogged toilet, sink, or tub. When water backs up into your home, it may be both inconvenient and costly. Our professional hydro-jetting plumbers are familiar with the procedure and can get you back on track quickly and efficiently.
The following are some of the most evident symptoms that you may need our hydro-jetting company's services:
If you're experiencing any of these stressful plumbing issues, please call us for hydro-jetting services.
What Exactly Is Hydro Jetting?
The term "hydro jetting" refers to a method that uses water pushed through pipes and other plumbing fittings at high pressure in order to clean the interior of the pipes and other plumbing fixtures. A wide variety of plumbing fixtures can be cleaned effectively using this procedure. It is appropriate for use on drains and sewer systems, as well as any other location that has a problem with corrosion or filth, and it can be used anywhere else. 
The water pressure is channeled through a particular nozzle, which is attached to a hose that has been threaded through the orifice so that the water can be delivered in the desired manner. Because of this, it is possible to channel the water in the desired direction. This causes the nozzle to rotate, which in turn causes a high-pressure spray to be produced. This spray, in turn, flushes away any material or buildup that has accumulated on the interior walls of the pipe over the course of time.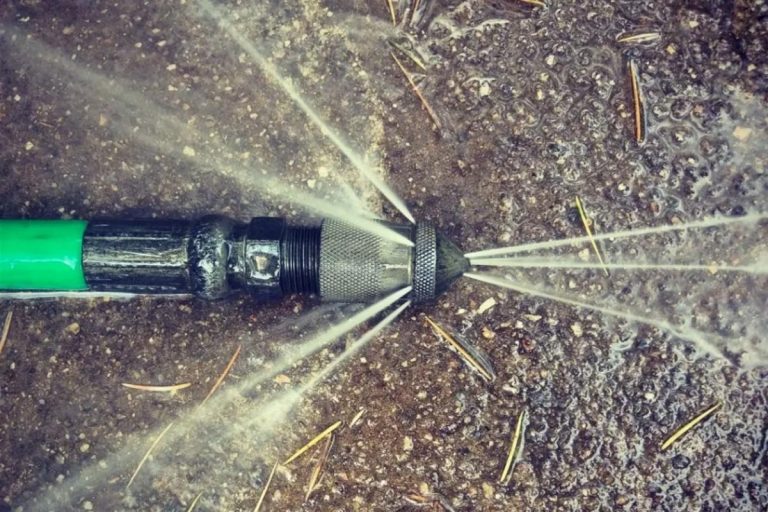 What Makes Hydro Jetting Effective?
Hydro jetting is an effective way of clearing obstructions from sewer and drain systems. Here are a few of the crucial reasons why this method works:
It helps to remove the junk that has accumulated in your pipes. This includes tree roots, grease, and other debris that has accumulated over time.
Hydro Jetting fluid can also be used as a disinfectant in your sewer lines to kill harmful bacteria and germs.
Hydro jetting is also useful for unclogging clogged toilets, sinks, bathtubs, and shower drains.
Hydro Jetting At Its Finest
We are the leaders in the business when it comes to high-pressure hydro-jetting due to the fact that we inspect everything with a video camera. The plumbers who work for Scott's Plumbing are able to detect a clog in a substantially shorter amount of time than the plumbers who work for our competitors because they make use of video analysis. 
Our high-pressure water jetting device is perfect for removing unwanted buildup from hygienic products, materials that are water-absorbent, oil, food, hair, outdoor debris, and other sorts of garbage. It can also remove hair from the scalp and other areas. When it comes to the things that are most important to us, the things that come to mind first are reliability, safety, and quality. We are dedicated to delivering services of the greatest possible quality in the mentioned fields of specialization, and this is our overarching goal.
The Most Reliable Hydro-Jetting Service Provider
Scott's Plumbing is dedicated to providing you with the best customer service possible, and we aim to earn your business. Our qualified and experienced team of plumbers is here to assist you with any plumbing issue you may be facing. We have all of the required equipment, as well as the knowledge and experience, to keep your pipes in good working order.
Hydro Jetting Lehigh Acres, FL - FAQs
Welcome to Lehigh Acres, a diverse community of nearly 80,000 people. Lehigh Acres has ponds, lakes, and canals and is located 12 miles east of Fort Myers. Lehigh Acres is a fantastic destination for anglers of all skill levels, from novices to seasoned experts, thanks to its 175 miles of canals and 16 lakes that are adequately stocked with fish. The saltwater waters of the Gulf of Mexico and the barrier islands that surround it are teeming with grouper, mackerel, redfish, snapper, snook, and trout. These waters also offer good fishing opportunities. Try your hand at one of the four championship courses in Lehigh Acres for a difficult round of golf. This quaint suburban enclave is great for families or retirees looking for an affordable and laid-back holiday, with parks, lakes, tennis courts, and safe roads ideal for bicycling or strolling.