Schedule an Appointment
Drain Cleaning Lehigh Acres, FL
Unclogging blocked pipes is a challenging task most of the time. Some have a strong odor that can give you a headache. Though there are home remedies accessible, they can sometimes worsen the illness rather than provide a genuine treatment. When home therapy fails, it might be discouraging. Rather than taking chances, look for drain cleaning Lehigh Acres FL providers.
Thankfully, the best one is right here. Continue reading to learn why we are the best drain cleaning service in Lehigh Acres, FL.
Why is Scott's Plumbing The Best Option for You?
We are absolutely and always delighted to be one of the top choices for plumbing and drainage services in Lehigh Acres, FL, and we appreciate the opportunity to assist you with your home's plumbing needs. We are well aware of the different plumbing alternatives available to us. However, we believe we stand apart from the crowd for several reasons:
Knowledgeable and Well-Equipped
We sought the most effective tools available in the business. We use the camera to see what's inside and to act as the snake's eye while completing the job. We offer the ideal instrument to unclog your pipes, whether they are in a residential or commercial facility. We've been serving customers in the Lehigh Acres, FL area for years, so we know what works best when it comes to dealing with any situation that may arise.
Customer satisfaction is what keeps us going. From scheduling to completion, we constantly go above and beyond to satisfy our customers' expectations. When we confirm your appointment, the plumbers and cleaners come to your location, and the job is completed, we will notify you. Please let us know if we have fallen short of your expectations, and we will do everything we can to make it right.
Highly Skilled and Licensed Plumbers
Each of our Lehigh Acres FL drain cleaners has received extensive training. Before releasing them into the field, we ensure that they have the appropriate tools, expertise, and competence. Our plumbers have been trained by industry specialists to ensure that they can provide you with the greatest services every time you engage us. Our licensed plumbers are also all insured, so you won't have to worry about any mishaps while we're fixing your pipes or drains.
We take pleasure in providing accurate prices upfront. We give upfront pricing with no hidden expenses. We only perform what is required. We definitely guarantee that you will get your money's worth. The expense of repairs can quickly build-up, but when you work with us, you won't have to worry about that. Our charges are competitive, so you can be confident that the price quoted for the job is reasonable.
What Can You Expect If You Hire Us?
Expert plumbers can assist you in keeping your drains free. Many items are discarded every day. Grease and food particles flow down the sink while you cook and wash dishes. Some filth enters the pipes when you bathe, wash your hair, or clean your bathroom. Over time, debris and residue accumulate, producing problems with your plumbing and sewage systems.
Clean your drain to avoid a plumbing disaster. A foul stench, clogged pipes, and dirty water are all indications that your drain needs to be cleaned professionally. We carefully clean your drain, restoring it to like-new condition. Routine maintenance is included in our Lehigh Acres FL drain cleaning service to avoid future problems and property damage. We will keep your drains clean. Our professional plumbers will deliver clean drains as well as additional perks such as: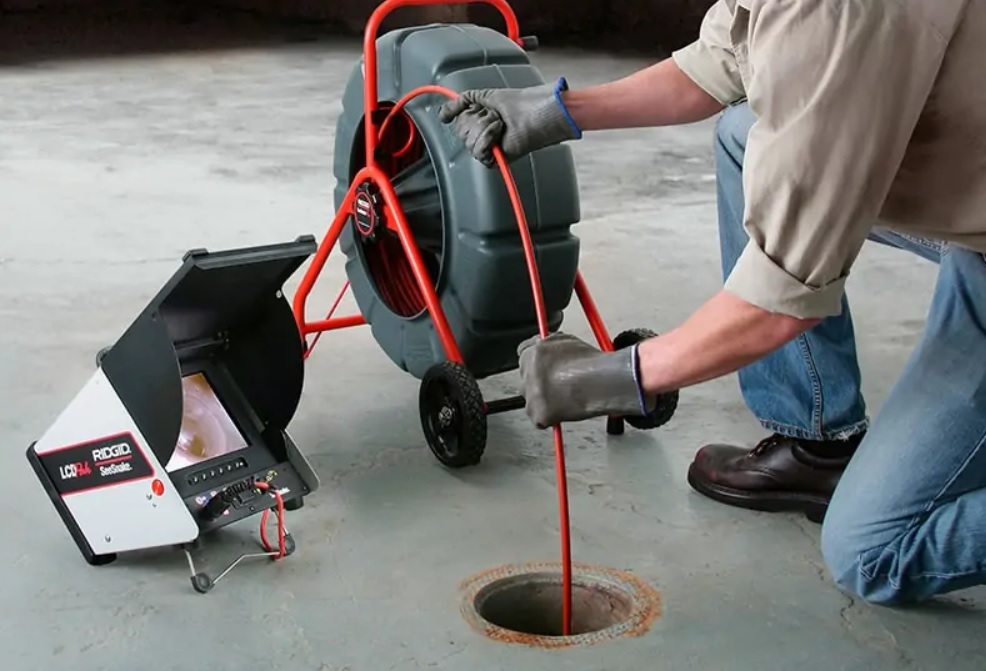 Drain cleaning can help to extend the life of a drain. After the best drain cleaning in Lehigh Acres, FL, removes hair, sludge, and other debris, your drains will surely run smoothly for a long time. Drain cleaning on a regular basis saves time and money while decreasing mold and mildew growth inside drains. Every six months should be cleaned.
Bad Smells Have Disappeared
When your home's drains become clogged, they emit a foul stench that can be harmful to your family's health. Consider living in a musty house. Our professional plumbers can remove any food particles, debris, or substances from your drain. This removal will leave your home smelling fresh and your plumbing system running smoothly.
Increased Drainage and Fewer Clogs
Because so many things run down the sink, it is vulnerable to damage and serious problems. Clogs, delayed drainage, and other inconveniences can result from all of the debris and residue that goes down the drain. Our Lehigh Acres FL drain cleaning services will remove all obstructions and accelerate drainage.
Save Money on Unnecessary Repairs
Lehigh Acres FL drain cleaning and maintenance can detect minor problems before they become major ones. Overflowing or obstructions can cause damage to pipes. We can swiftly identify and repair the damage, saving you money.
When you hire Scott's Plumbing for your plumbing requirements, you can be confident that we will do the job swiftly and efficiently. From start to finish, we provide excellent service. We take pleasure in our handiwork, attention to detail, professionalism, and cleanliness, so you can be assured that your home will look better when we leave than when we arrive!
Our staff is composed of highly skilled professionals that will be able to rapidly diagnose problems and remedy them. Contact us right now!
Drain Cleaning Lehigh Acres FL - FAQs
Welcome to Lehigh Acres, a diversified town of almost 80,000 people. Lehigh Acres has ponds, lakes, and canals and is located 12 miles east of Fort Myers. Because of its 175 miles of canals and 16 lakes that are adequately stocked with fish, Lehigh Acres is an excellent location for anglers of all skill levels, from beginners to seasoned pros. Grouper, mackerel, redfish, snapper, snook, and trout are abundant in the salty waters of the Gulf of Mexico and its surrounding barrier islands. These waters also provide excellent chances for fishing. For a challenging round of golf, try your hand at one of the four championship courses that are located in Lehigh Acres. This charming suburban enclave is ideal for families or retirees seeking an inexpensive and laid-back vacation, as it features parks, lakes, tennis courts, and safe roads that are perfect for bicycling or strolling.